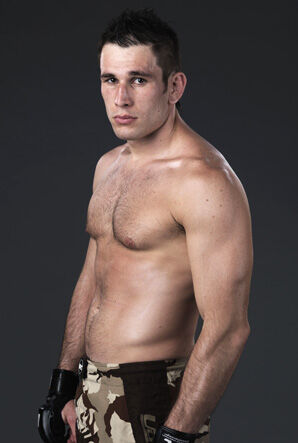 Amir Sadollah is the middleweight winner of the seventh season of The Ultimate Fighter reality show, after which he immediately dropped to welterweight.
Amir most recently fought against Dong Hyun Kim, losing via dominant ground control en route to a lopsided unanimous decision.
Sadollah next fought Peter Sobotta, winning via unanimous decision. He broke the record for leg kicks in a UFC fight with 46. He was next set to face striker Duane Ludwig. Ludwig was injured and replaced with James Wilks. Wilks was injured two weeks before the bout as well and replaced by Damarques Johnson. Amir defeated Johnson via second round submission due to elbows. A rematch was discussed.
Afterwards, Sadollah was again set to face Ludwig. The veteran Ludwig defeated Sadollah via dominant unanimous decision.
Sadollah next signed to face young Wand Fight Team prospect Jorge Lopez. He was soon unfortunately injured and replaced by former TUF castmate Matt Riddle.
After recovering he did fight Lopez defeating him via a close, controversial and uneventful split decision. He then fought veteran Dan Hardy losing a relatively exciting unanimous decision.
Amir next signed to fight prospect Stephen Thompson.
"Every victory is an epic victory. Every step towards your ultimate goal is a victory." - Amir Sadollah in 2011.
Community content is available under
CC-BY-SA
unless otherwise noted.